Before the year ends...
Let me conclude what I had done through the whole year..
This year was quite a fun year for me, and also quite a sorrow year for me...
Ok now let's see my 2011's new year resolution...
http://virgo1990-1.blogspot.com/2010_12_01_archive.html
There's so much that I didn't get to achieve it...
Hmmm yea... I'll update my list and keep trying to achieve what I set as my own goal...
I guess the list will be keep updating till the day I achieved it... =)
This year went to Bali with my family...
http://virgo1990-1.blogspot.com/search/label/Bali
It was a very beautiful place and enjoyed spa for twice for the entire trip...
It was also my first time having spa and massages...
And within this year I had several massage session to ease my body pain which partly caused by sitting in front computer too often...
Then May went to Malacca with my beloved and friends...
It was a really nice road trip and had loads of foods...
http://virgo1990-1.blogspot.com/2011/05/malacca-historical-town.html
After that I also first time had my whole family came to KL after I'm studying here for 3 years...
They were actually here to help me move all my things back to JB...
And so there was a little family trip in KL...
http://virgo1990-1.blogspot.com/2011/07/kl-trip-with-family.html
Then during July out of my bravery I bought a ticket flew to KL and straight went to Kampar to look for someone very important for me cause I didn't want to lost him at that moment...
And in that period I went to KL or North Malaysia pretty often...
During JW's birthday I went to KL...
During the raya holiday i travelled from JB>KL>Kampar>Ipoh>Penang>Ipoh>Kampar>KL>JB within 4days...
And during October we went to Genting Highland together for the 1st time...
Our purpose is to try our luck there...
Thus, we did not even went outdoor...
And indeed we're pretty lucky that we won around RM380..
In mid October, JW,CH and Siak came down to JB and look for me...
And we went to Universal Studio Singapore...
http://virgo1990-1.blogspot.com/2011/11/it-was-pretty-exciting-day-for-us-to.html
June to November had my industrial training at Sime Darby Engineering Sdn Bhd, Pasir Gudang..
It was probably only 1% of chinese you can find in the company...
Had learnt a lot of knowledge and know a lot of contractors..
Those contractors asked me to keep their contact number and contact them when necessary after graduate..
So working in SDE you couldn't just complain how much did they pay you..
But just look at the bright side! So many job opportunities awaiting~
SDE memories...

Structural Engineering Department


The only chinese colleague

Birthday celebration with other september and october babies...


My 21st birthday celebration is a very very simple 1...
My family brought me to Mcdonald's to celebrate together with my grandaunt...
Cause she was born on the same day with me even for lunar calender! =D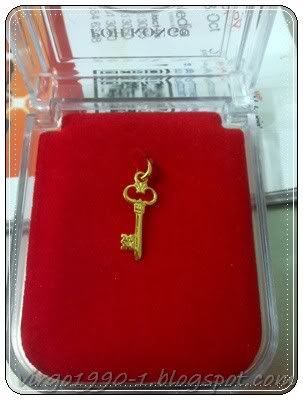 A birthday present I gave myself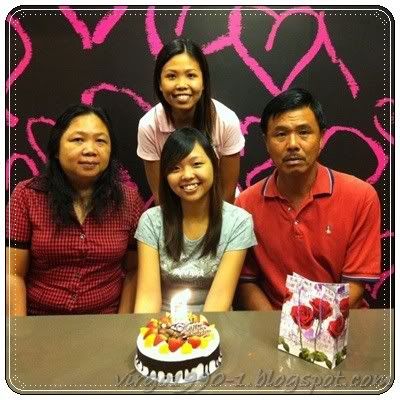 People who dote and love me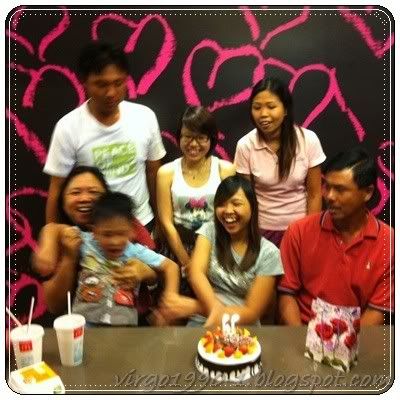 My nephew not willing to take photo on my big day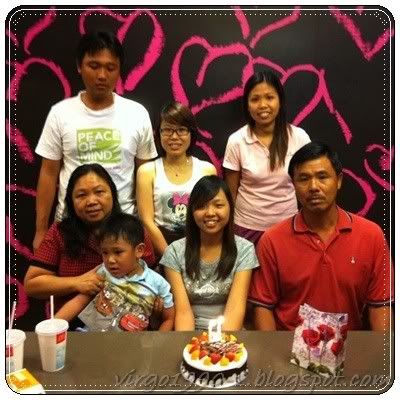 Finally a more "proper" 1..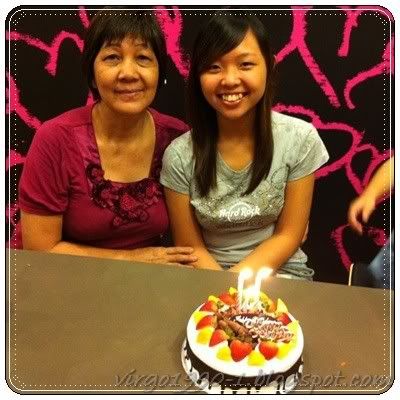 My grandaunt having same birthday with me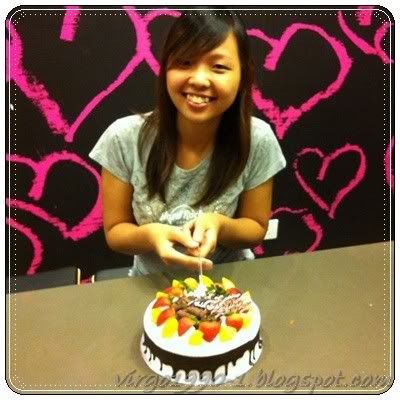 Happy birthday to myself~
And also I've got myself several gift this year...
A longchamp Planetes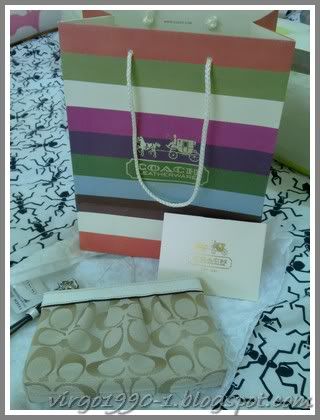 A coach wristlet
And also a free Swatch watch!!
And and and..... my coach wallet is reaching in M'sia on 19th Jan which I can get it during my CNY!!
And and and and and... Ellen is in UK now and I actually asked her to buy another Longchamp if there's any sales going on tomorrow!!
And now i know why am I so broke... =.=


Shall continue next post for my 2012 resolution! Yahooo...