It was a pretty exciting day for us to wait for the day to visit Universal Studio, SIngapore...
We bought the ticket for 20% of discount at SGD52.80 by using master card to make payment via online.
The cardholder is entitle for a SGD10 cash voucher for using it in USS.
Since our cardholder is not joining us for the trip, hence we didn't got the SGD10 cash voucher.
Siak, Jiawen and CheongHing came down to JB a day before we went to USS
I took 1.5 days leave to keep them accompanied..
It has been pretty long since I had so much fun with my friends
We didn't want to wait for Transtar at JB CIQ since the bus is scheduled at 9am
It was 8.35am by the time we waited at the platform
Hence we decided to take a longer route to USS instead of waiting at CIQ
1. Took CW1 to Kranji (RM1)
2.Take MRT from Kranji to Harbour Front (transit at Dhoby Ghaut station) (SGD2.30)
3.Harbour Front is located at Vivo City proceed to level 3 to buy monorail ticket to enter Sentosa Island get down at the 1st stop to Resort World Sentosa. (SGD3)
Before headed straight to Sentosa Island, we were attracted by the scenery at Vivo City
The scene was indeed beautiful..
Christmas Tree still under decoration Christmas ambience is in the air~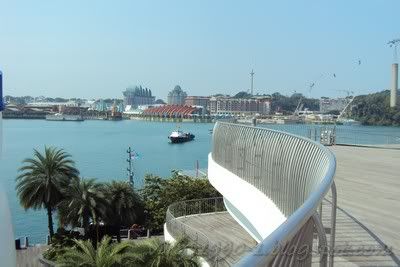 Sentosa Island from Vivo City
Then we hope on to the monorail and get down at the 1st stop to Resort World Sentosa..
Don't worry to get lost...
A lot of sign to ensure that you'll find your destionation!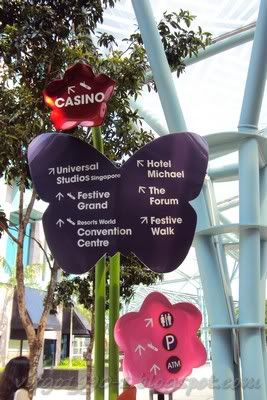 Where are you going?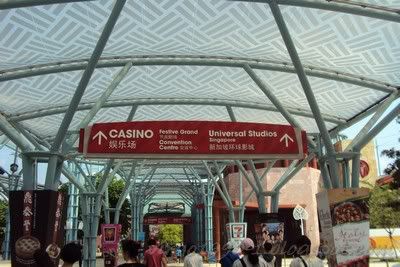 Casino is indeed bigger than USS.. Or is it elder can't see it clearly so have to write it bigger? haha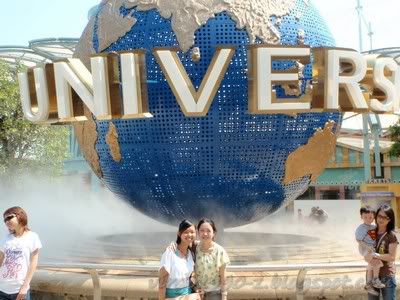 Before entering USS the big "Universal" planet
The Hollywood Street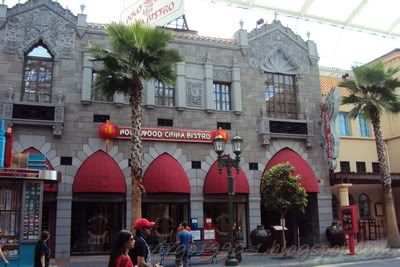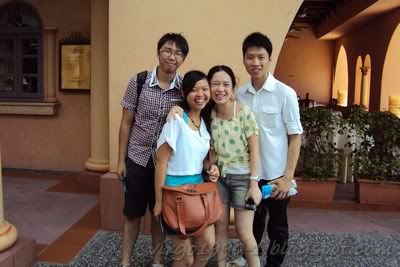 We were suppose to take photo with the Woodpecker however it went away and took photo of us..
4 of us eeling so awkward at that moment...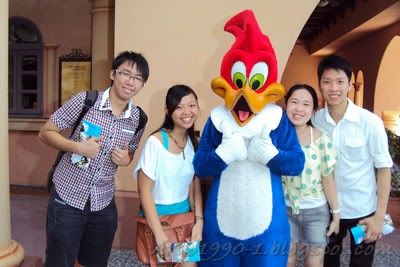 Finally he's back with us!
Then we walk to Madagascar zone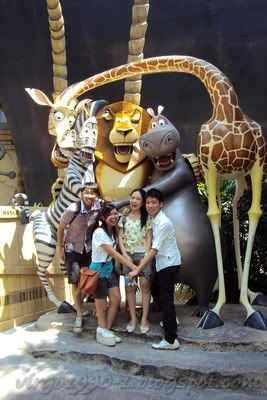 Immitating the mascot behind us
USS seriously provide great service as you can pass them your camera and they'll take photo for you!
For what I know others places doesn't give such services... Or the one i went don't have such service?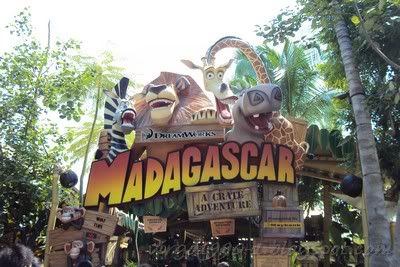 The 1st ride we had
Boat ride to Madagasgar very fun!!!
Then we had merry go round at Madagascar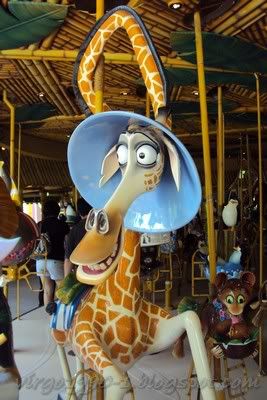 Cute giraffe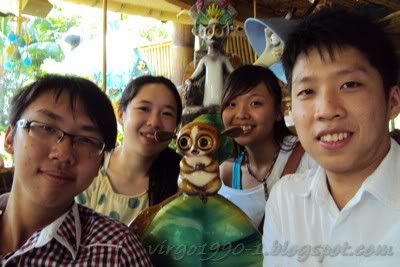 4 of us on the merry go round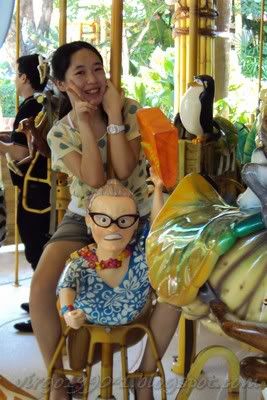 Jiawen
I like the Zebra! hehe...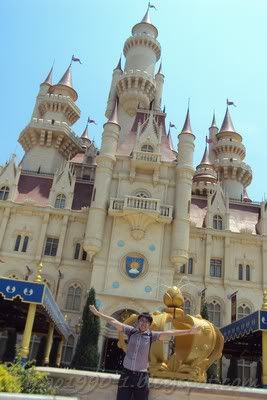 Siak at Far Far Away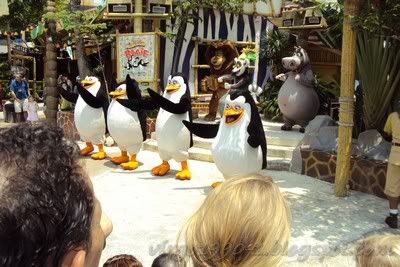 It is Madagascar show time!! They were dancing "I like to move it"
After that it had only 10mins photo shooting time~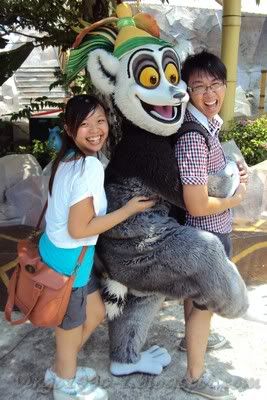 Funny monkey
Pattern zui zui
Brotherhood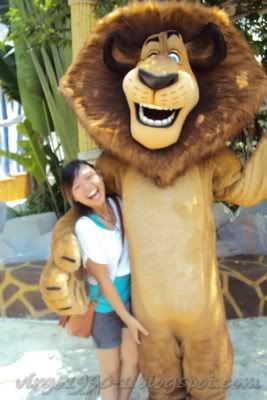 I like this lion but my photo with him is blur =(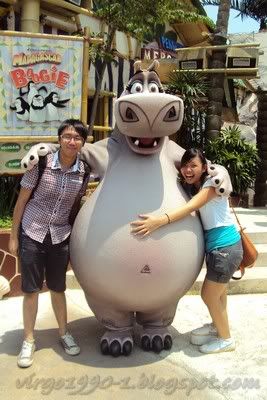 Cute Hippo!!
Penguins~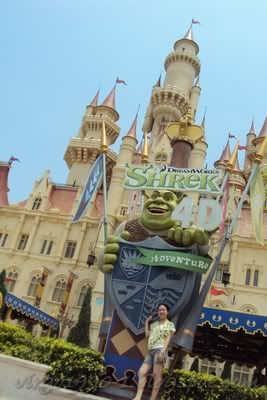 Jiawen at Far Far Away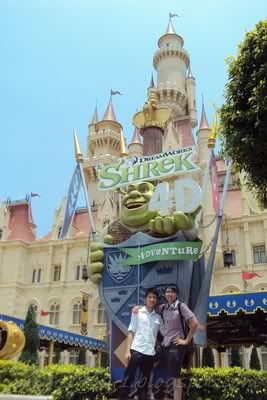 Cheong Hing and Siak at Far Far Away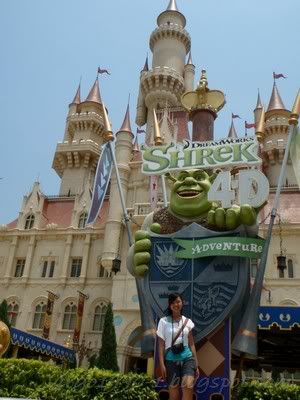 I'm in Far Far Away!!
Then we had our lunch at Goldilock Fast Food Restaurant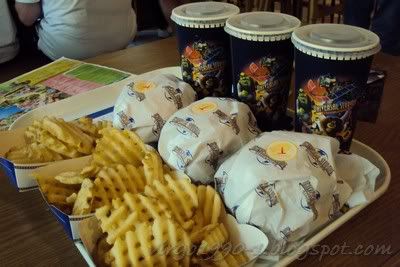 3 sets of Grilled Chicken Burger Combo at SGD11.40/set come with fries and a cup of drink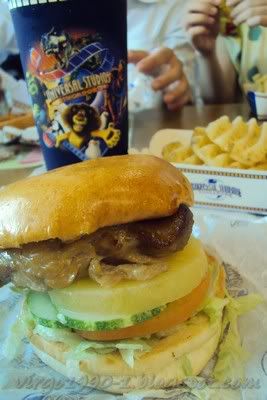 The burger is huge more than enough for a big eater like me.. YUMMY!
At 2.45pm we went to The Lost World for the show..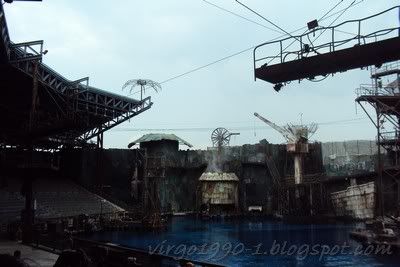 However due to unforeseen weather changes the show couldn't be started... Thus, everyone left the scene with disappointment..
But took photos with the actors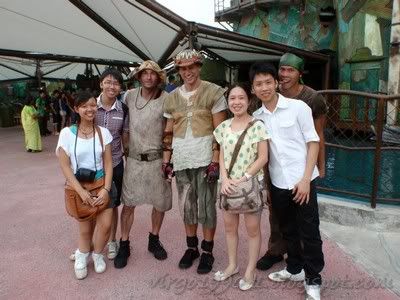 The only 1 actress in the scene pretty and strong!
Then we went to Ancient Egypt..
It was already raining likes cat and dog and we have to take out our umbrella...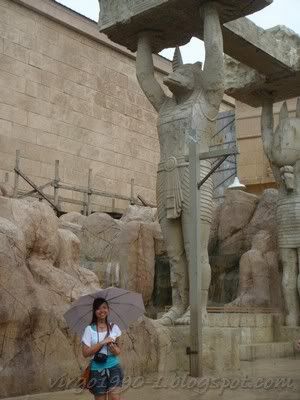 We girls did not take the ride at the Ancient Egypt because i'm afraid of DARK and can you imagine the roller coaster in the DARK?? Thus we girls went to walk around and enjoy ourselves..
We then went to the Sci-Fi City to explore...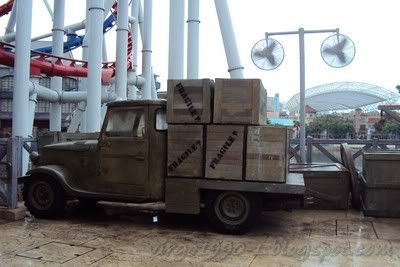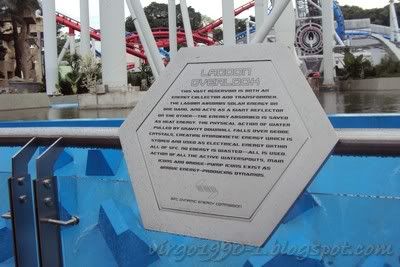 And we decided to take Accelerator Ride! haha..
Anyone took Galetica Ride?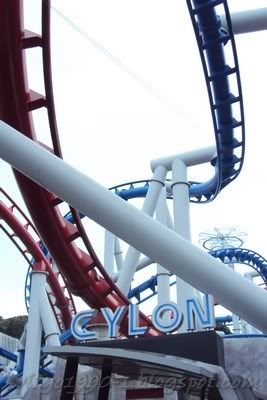 1. Cylon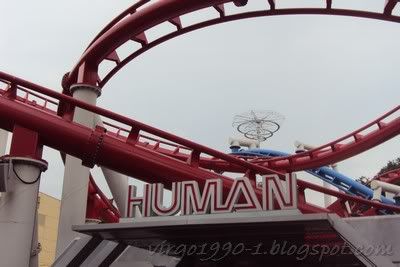 2. Human can be inhuman ride as well
After we had finish explore around then we saw the mummy girl photo shooting time!
So we was the 1st to walk to her and took photo with her..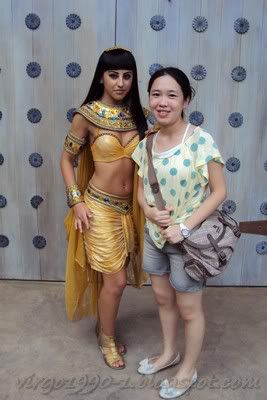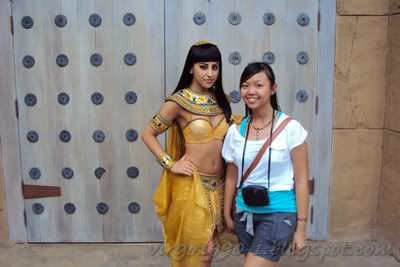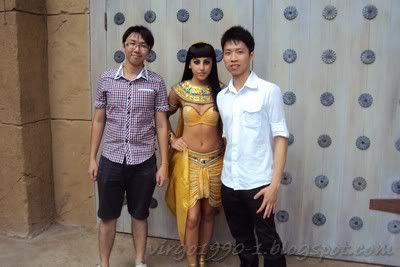 Later we took the Treasure Hunt old hunter car ride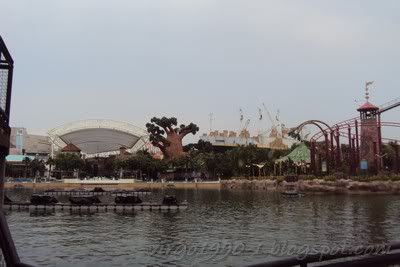 The view to the opposite of the USS
It was slow enough and we felt embarassed on the car
The beautiful castle of Far Far Away
2 girls from Sci-Fi City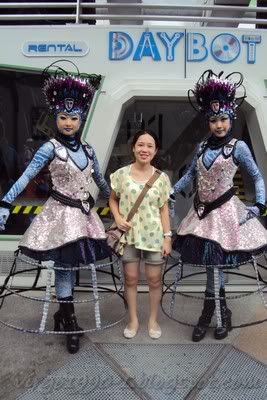 Then we came to New York Street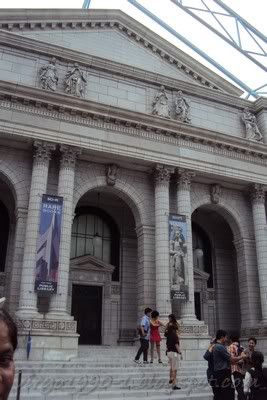 And we saw Betty Boops!!
Wanna have photo with her!! But when we approached her she's left =(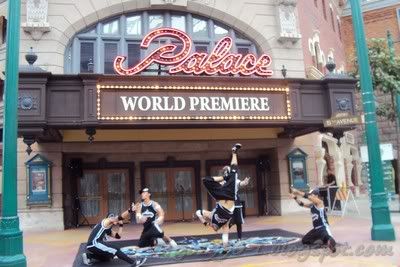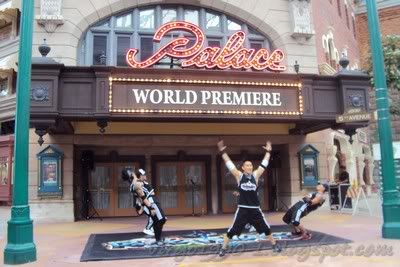 Some street dance at New York Street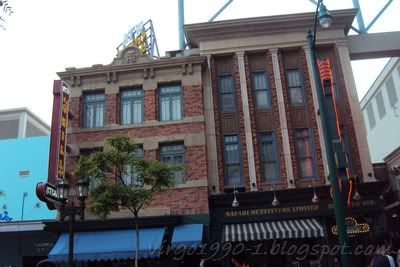 The typical New York street
Then we saw this lady and just took photo with her...
But anyone know what's her role??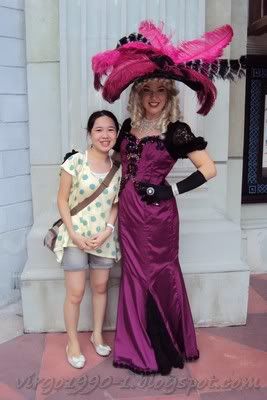 This particular shop is for tourist to wear various type of hat and snap photos..
Didn't wear it cause I doubt it's hygiene~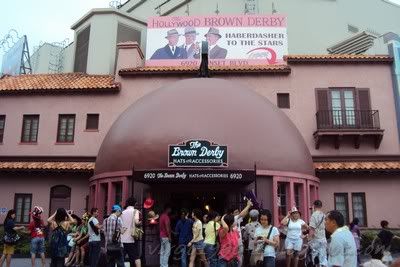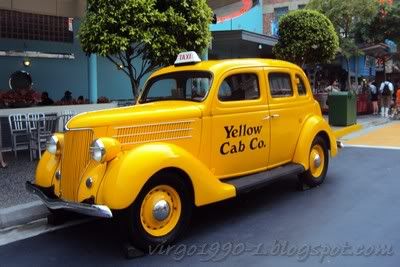 Cute little yellow cab on the street
At the end of the New York street, we are walking all the way back to The Lost World for the next scene of show due to earlier canceled show scheduled at 5pm
On the way back and this time we saw 2 Egyptian macho man..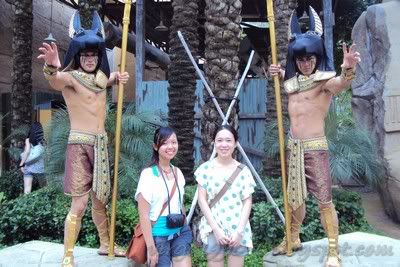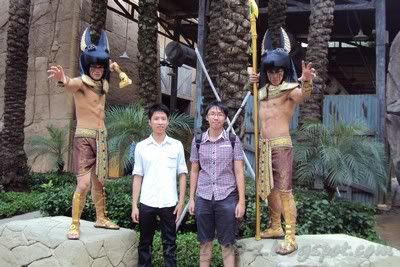 Enjoy The Lost World show... Splendid!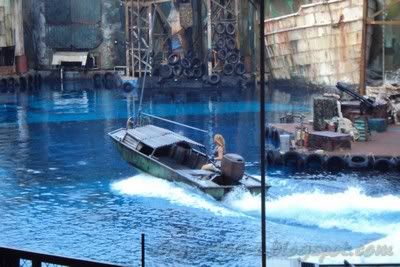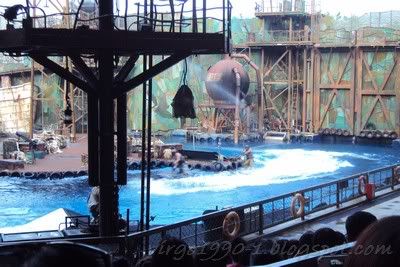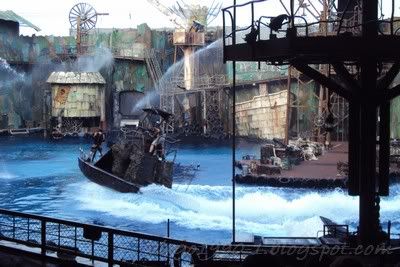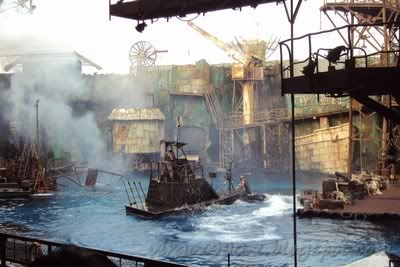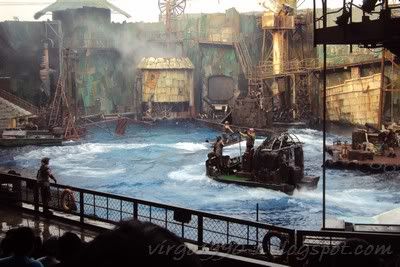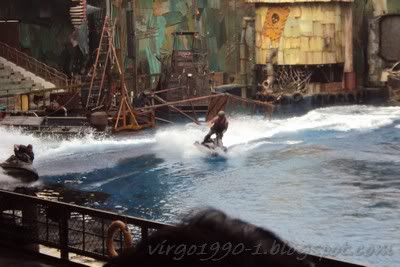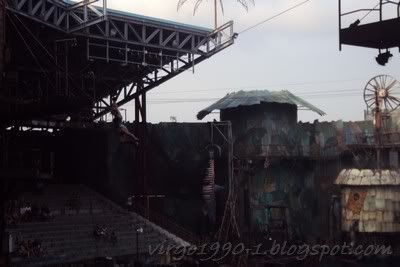 Note that actress!! She's super cool!
By the time the show ended...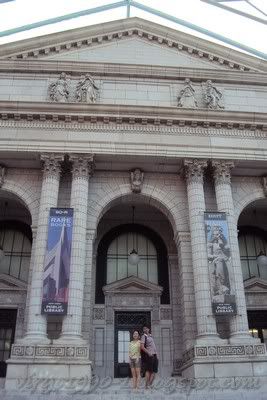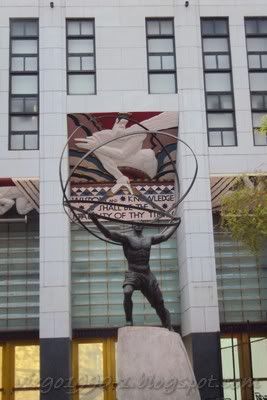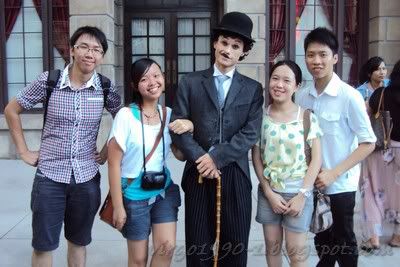 Charlie Chaplin!
Before we left we went to look at Monster Rock show..
Nothing much just a very musical show where actor and actress were singing and dancing..
After we came out from USS only realized this fantastic view...
It was so pretty!!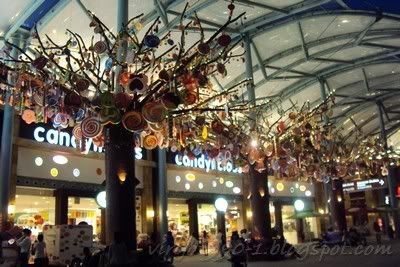 In front of Candylicious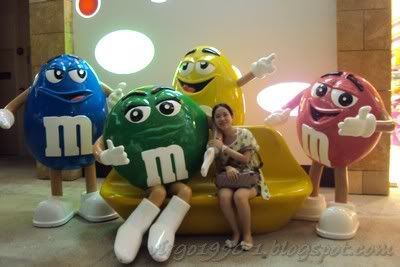 Lady M&M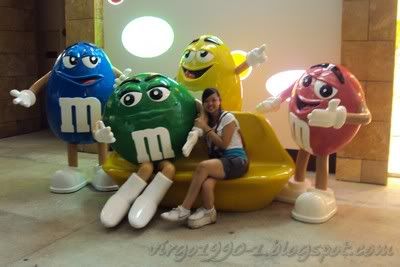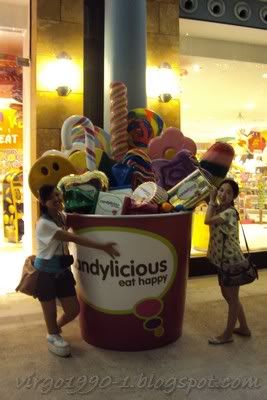 2 candy-fanatic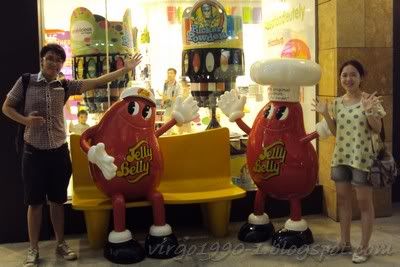 2 human jelly bean...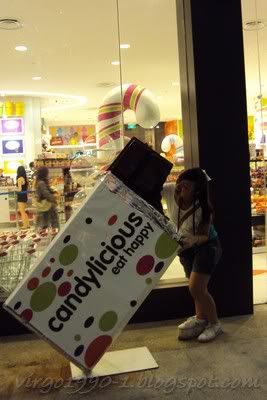 Giant Chocolate for giant people? haha
Then after we had all fun for whole day it's time for us to leave USS...
We went to look for direct bus back to JB...
We bought Transtar bus ticket at SGD5 per person and the time is still early then we try to sneak into the Casino..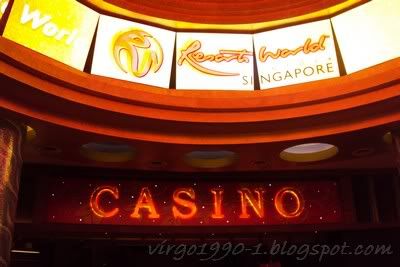 Seriously there's no chance for me to sneak into Casino...
Because I'm 21 now! Hehe..
Hence only me and Jiawen went to the Casino and turn 1 round and took hot milo to fill our hunger and also took several free bottle of water...
The poor boys can only wait us outside the entrance...
It was a fantastic day tour in Resort World... Despite, it's super tiring~~