Hey it's Christmas eve...
How are you going to spend your lovely Christmas?
Anyway, hope you have a great 1! =)
Just a random update and show you my "geng-ness"
haha...
1 or 2 months back... My mum went to bought the crystal light from a shop...
And out of expectation when she opened the box at home it looks like these...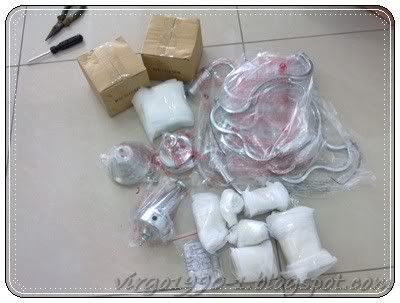 So my mum called back to the shop and to clarify whether can we bring it back and they'll fix it for us...
But after the tele-discussion, she said the electrician will able to do this job...
But my mum doubt the ability of our electrician so this is where we will DIY the crystal light...
I initiated to DIY the lamp...
There's no steps in the instruction...

Just a little piece of image..
Hence there's a lot of imaginary skill needed...
After 2 hours finally the 2 crystal light was done by me and my sis...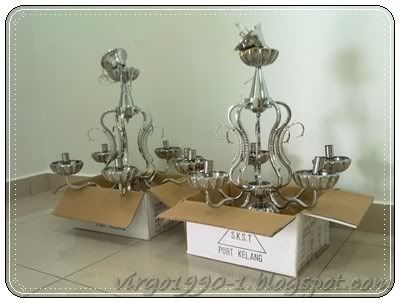 Felt great achievement for that... From pieces to a piece of art... haha


The next day, the electrician done hanging it up to the ceiling
Photo taken during day time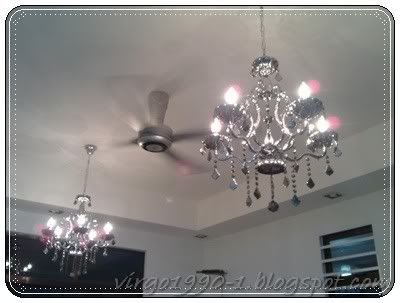 And this is taken during the night with lights on..
Sorry for the lousy camera >.<
Actually I'm kinda a person like to explore and learn new things..
And this DIY really make me feel very successful..
I asked my mum, is that shop willing to hire me to fix their light in that shop?
Haha