First time trying the Sodam Korean BBQ restaurant at Permas Mall...
It was a catch up session with me ex-ex-ex roomate...
Cause she was my PJ roomate which was 4 years ago...
Already almost 2 years we did not met each other...
So decided to ring her up and catch up before I'm back in KL...
Both of us was there for the 1st time...

Quite many side dishes with unlimited refill..


Our pork BBQ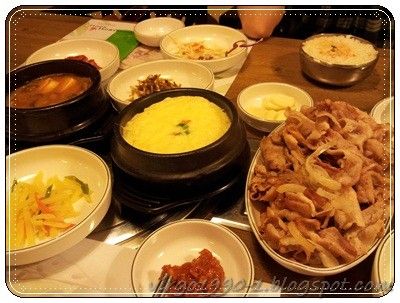 The steamed egg is included in the set meal which cost RM70 for 2 person..
We're lucky that night and they free us 1 plate of roasted duck..
Very nice... Do try out if you happen to be there...
Then we have still a lot of topic to talk... So we shifted to Blackball Permas Jaya...
Both of us is Cinderella...
Before the clock strike 12am we went back home...
Pictures of both of us before we left...