Oh hey... I've been started to work for 2 days already...
I'm still very tired everyday after work..
Probably I'm still not get used to work routine..
Wake up early and work whole day and came back to cook dinner myself everyday..
Simple but without troubles life..
Ya... that may be dull, but currently I'm very much enjoying it...
Like a month ago, me and my sis went to JPO on her birthday...
It was for me to start looking for office attire..
There's a lot of high end brand that doesn't suit me at all..
But I did really enjoy myself at Cotton On..
Cause I can really got great deal there...

2 tops buy 1 free 1
and another skirt


And total only RM30!! which meant average only RM10!!
Cheaper than pasar malam loh...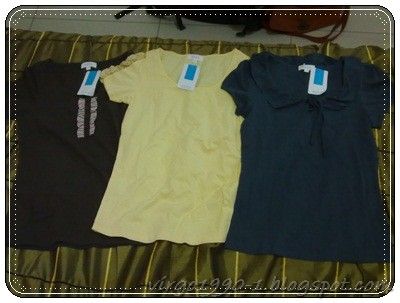 Then the next day we went to Jusco Tebrau City because we know Padini always having sales there..
And I got myself 3 tops there...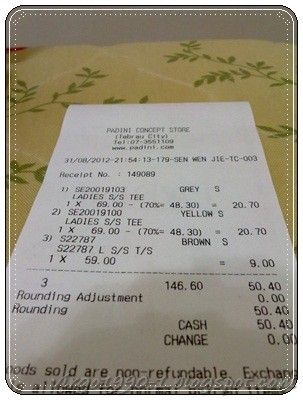 All 3 only RM50.40 isn't very very cheap to get office attire?
On the day we went to JPO we actually had our lunch at George & Dragon...
It's a very nice western restaurant...
This is my 2nd time here and no doubt I still love their foods...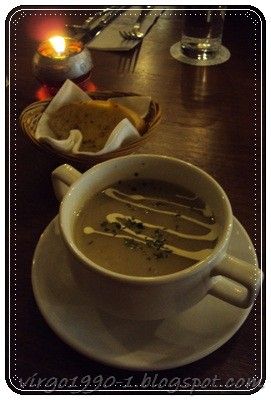 The potato soup with the garlic bread comes with the set lunch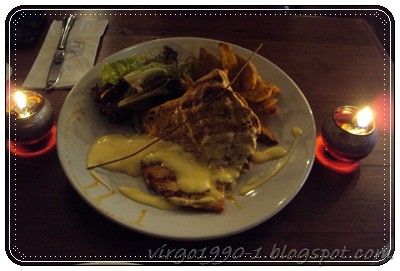 This is the main course of the set lunch..
Baked chicken breast with lemon mayo with lots of wedges and vege
I love their lemon mayo.. Very unique taste and not too sickening..

And still love their chicken creamy pasta..
It's soooo creamy that I love it soooo much... hehe...
Do try it at George & Dragon if you happen to drop-by there.. =)