Recently I've been visiting this restaurant quite frequently.
Pan Heong Restaurant is located nearby Batu Caves or Selayang.
Just right beside a chinese primary school.
Almost every Friday we'll pay a visit at this restaurant.
It's famous for its wa dan hor and also porridge.
However I felt that almost every dish has it very own taste and nice.
It opens daily from morning 8.30am to afternoon around 3pm if I'm not mistaken.
During lunch hour you'll sure have to wait for other diners for the seats.
They have wide range of ingredients from normal fish or meat to abalone and lobster.
So if you want to try something different definitely this is the place.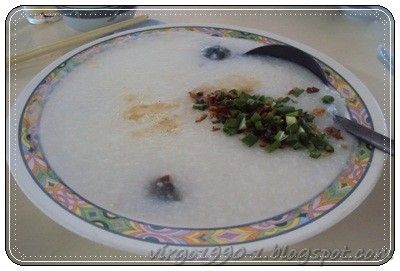 We don't have the money to enjoy the luxurious food but we are fortunate to enjoy cheap food with great taste!!
Fish fillet porridge with century egg


Can add on you cha kuih to eat with the porridge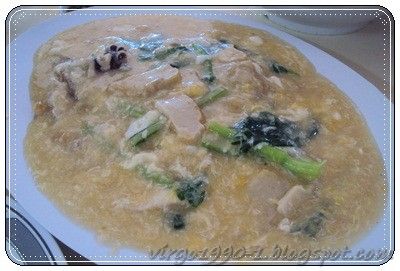 The famous wa dan hor..
We just order normal wa dan hor..
I saw other tables ordered lobster one..


Nam Yu Zha Yok.. It's one of the signature dishes.
P/S: Heard people recommend that their chicken wing is even nicer!!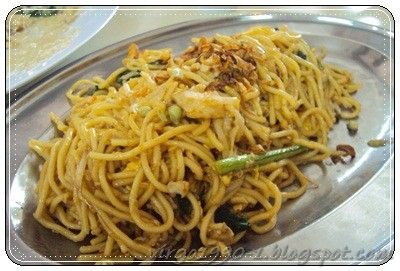 This is the mee java.
Not bad


This is their self made fish cake roll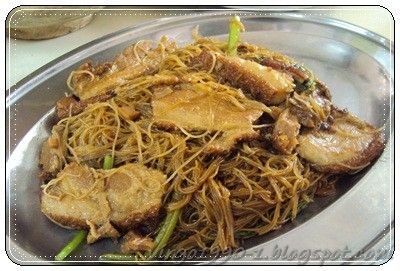 Last but not least, this is also 1 of my favorite with these fat and juicy kou rou fried mee hoon..
It's so fragrance with the smell of the meat inside the mee hoon.
It's so smooth but not oily.
For those who eat fat meats really must try!
This is a place which I highly recommend people to go!! Go and try and you'll addict too!