On the 3rd day of our trip, we are going to leave Hepo, Jiexi to continue our tour...
We had our breakfast beside our hotel...
And we saw this particular store with lots of students and office staff eating there so we went in to have a try.
Whole family ordered dried noodle and I'm the only 1 ordered pork hor fun soup...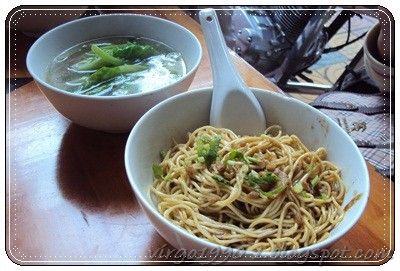 Looks yummy~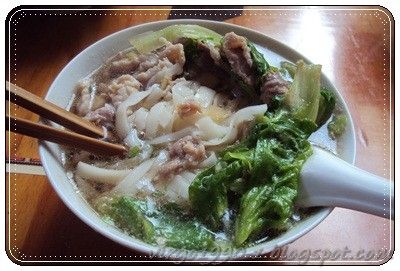 I don't know why i fancy zhu yok fun so much.. haha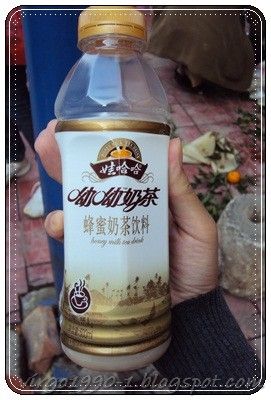 Then went to the market and bro bought this milk tea.
Honey milk tea.. Tasted honey with milk tea loh.. haha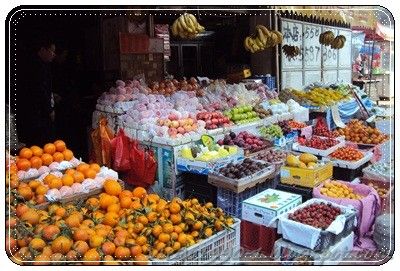 Varieties of food..
At 8.30am we have to gather at the hotel and wait for our tour guide and driver for arrival..
The 1st place we went is Mei Zhou..
It is 3hours journey from Hepo, Jiexi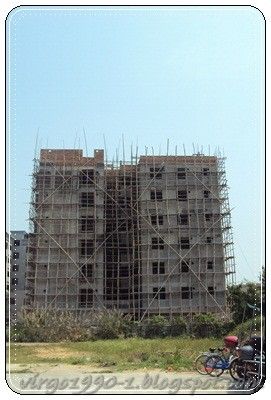 Bamboo scaffolding can be found everywhere in China


Daddy being funny again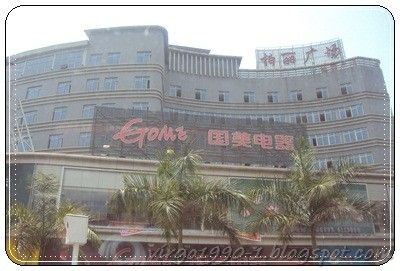 Mei Zhou city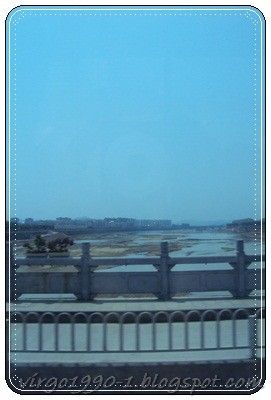 Jiang Nan


I like to see railway track like that..

Then we had our lunch here.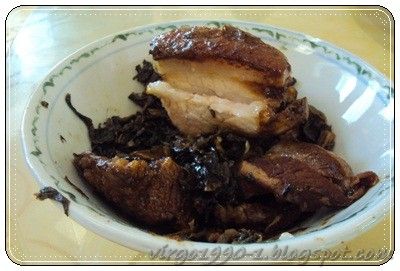 Superb mei chai kou rou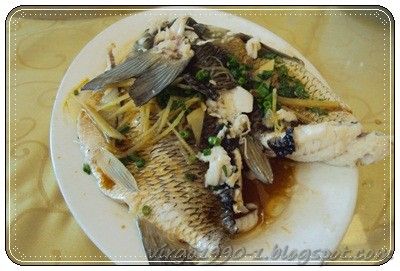 Steam fish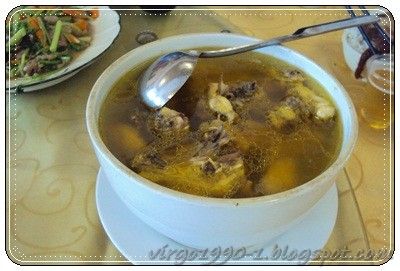 Chicken soup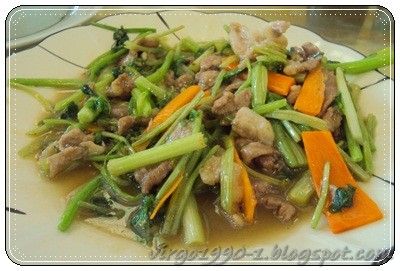 Pork with vege


Another soup


Glutinous rice ball with pork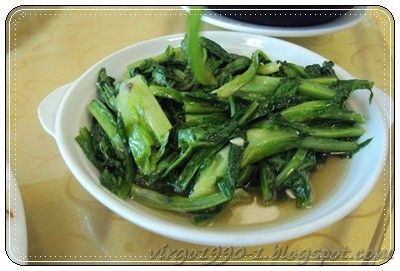 vege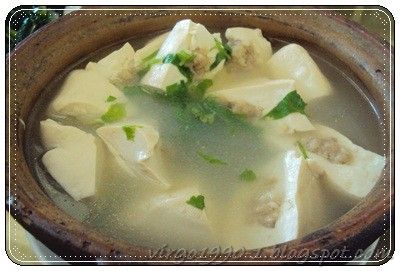 Yong Tau Fu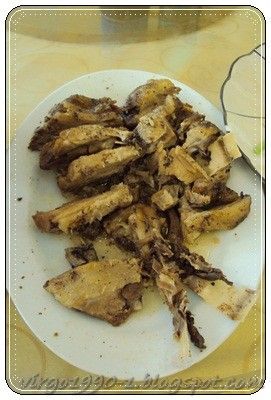 Ducky


Don't know what is this super sticky thing..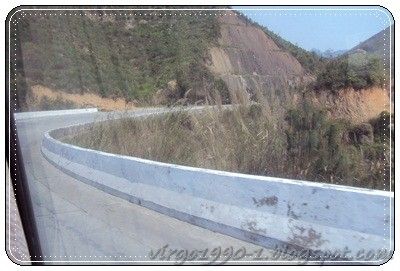 After our meal we continued our journey to Yong Ding..
The journey is about 2 hours from Mei Zhou..


Finally we arrived at the tourist spot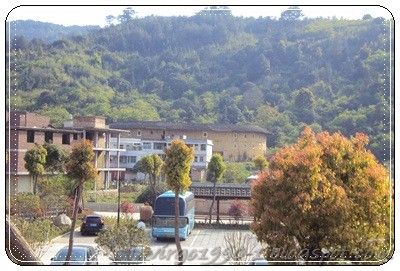 Can spot many tu lou there..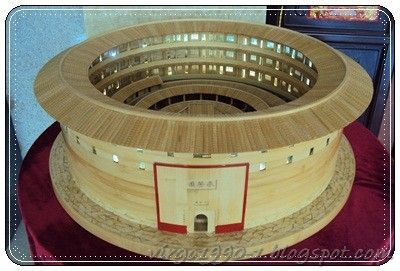 A mock up of the tu lou


Close up


We need ticket to visit the tu lou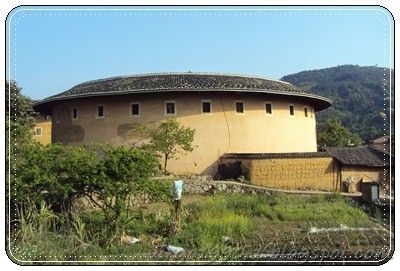 It's actually inside a village and we're visiting them.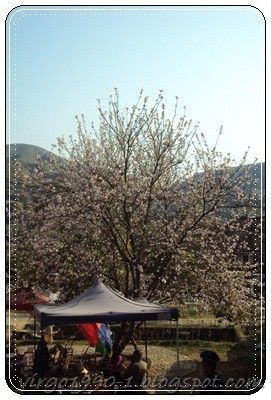 Cherry blossom in China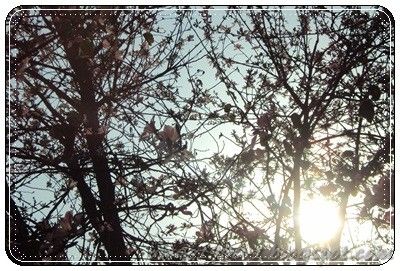 No you can't see the close up of the cherry blossom.. haha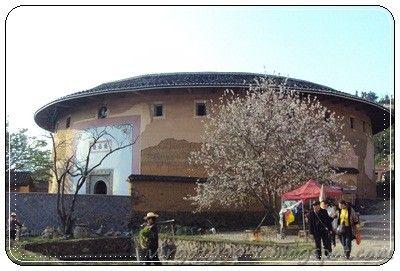 First we are getting in to see this round tu lou..
This is the largest tu lou..
Inside contains 400 houses..


You can't imagive how small is each unit...
But sadly all these houses had transform into tourist spot and selling all sort of thing..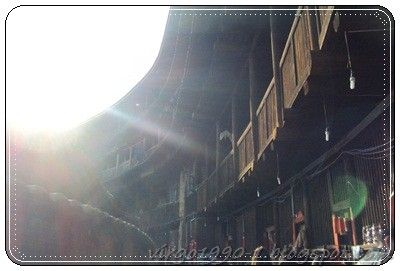 Just love the sunlight of the day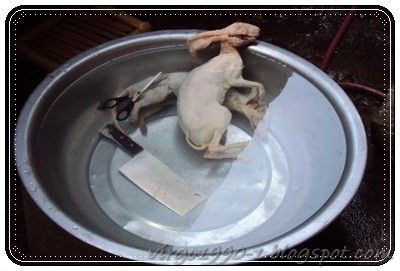 Wild rabbit for dinner... Anyone?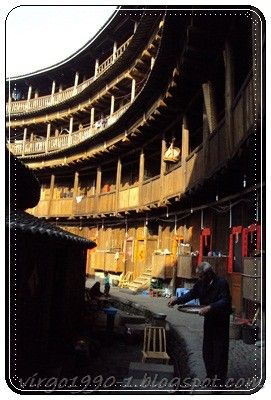 This is more got feel like really old man living there... No?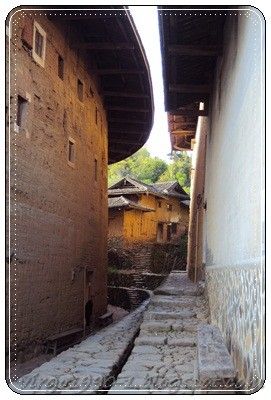 This is where a round and square tu lou meet..


Visiting the square tu lou...
Inside more or less the same...
So no much photo..




Candid shot...
Don't know what's that expression for..


Me and parents..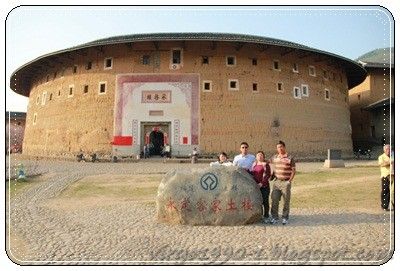 My family without sis..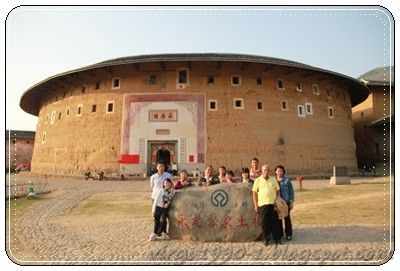 Finally a group photo...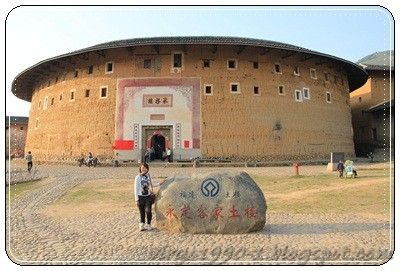 Alone

After visiting this tulou then we headed to Zhang Zhou...
It's another 2 hours journey from Yong Ding province...
So our whole day is in the van travelling...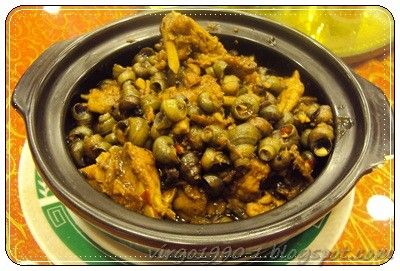 Some sort of shell..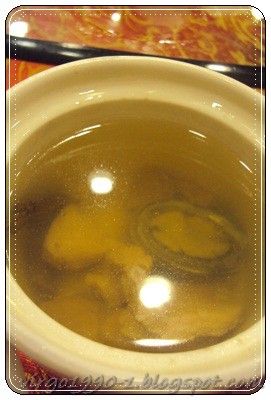 Oyster soup?


Chicken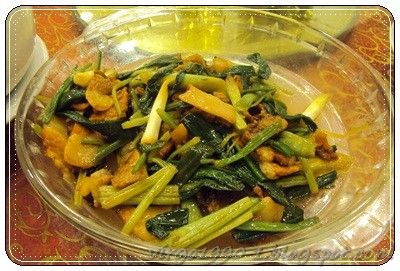 Vege


Fish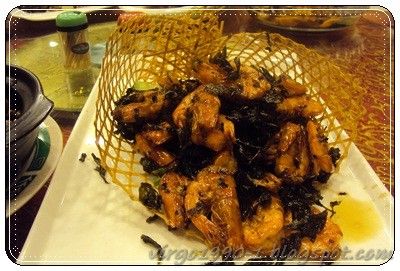 Tea leaves prawn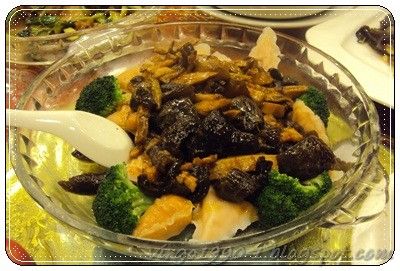 Vegetarian dish


Yam or something and it's not fresh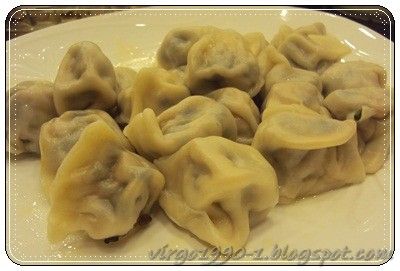 So we got replacement of this gyoza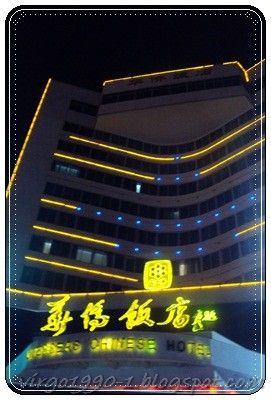 3rd night accomodation in Zhang Zhou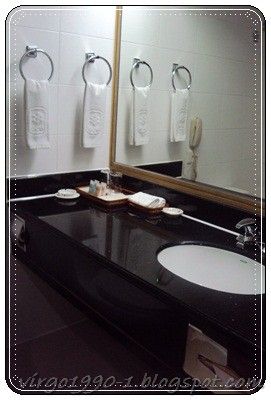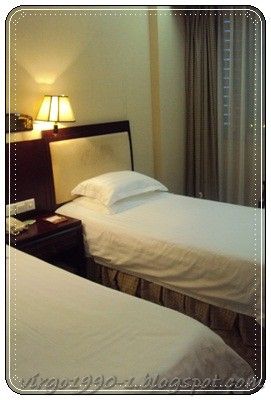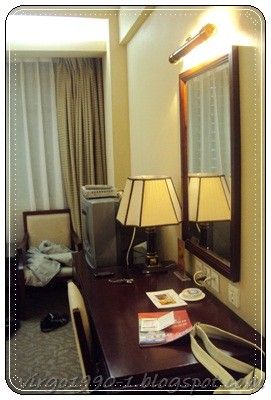 After putting down our things we went to the supermarket opposite the hotel...
But it was quite late and not long after we went all shop are ready to close for the day...
So just bought this..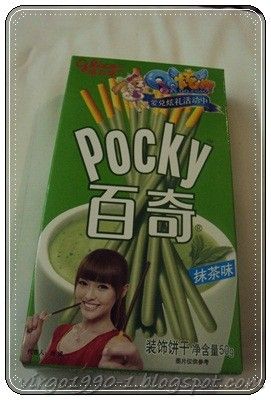 Match pocky! Yum yum...



Tiring 3rd day of the trip...