It has been really long time since we have our girls session with the primary classmate...
It's the Manhattan Fish Market RM6.99 promo that brought us out this time..
LOL
I'm very late that day cause I went for a hair cut before meeting them..
Then after I've eaten the fish n chips also..
We headed to Harris to take a stroll after a very fulfilling meal..
Why only Tebrau City has Harris??
It's very nice to see lots of thing in Harris..
After Lee Hong had bought her thing we headed to Starbucks to chill..
Recently, I'm addicted to Starbucks..
I guess it must be Tune Hotel's fault!
Cause when we went to Sabah, the 1 Borneo Tune Hotel gave us tonnes of Starbucks voucher..
And that made us go there every night and also I've got my Starbucks card there..
Then I also got myself a lovely tumbler and that made me visit Starbucks more often..
So I had my Green Tea Latte Frappucino..
Whereas Lee Hong had her Green Tea Caramel Frappucino..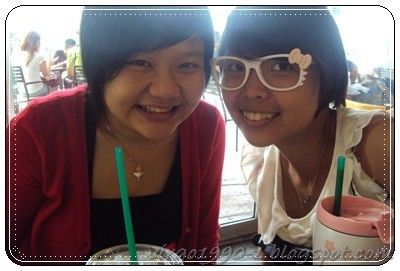 Lee Hong and me besties since primary 1..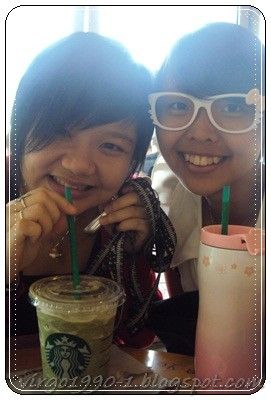 2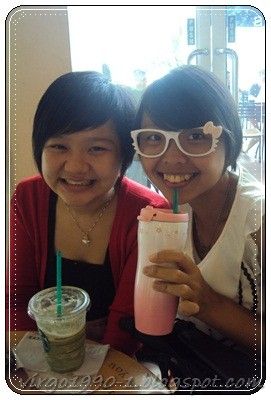 3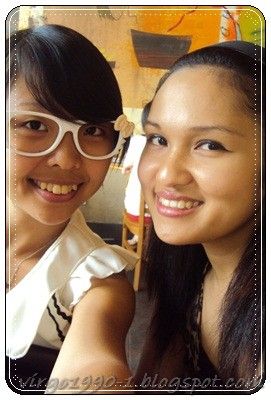 Sharon and me..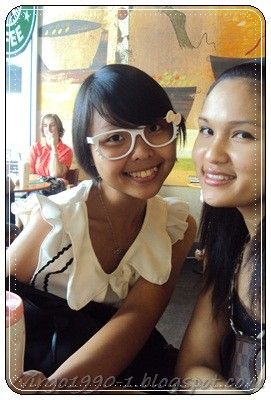 Another 1..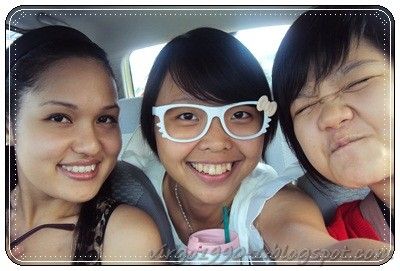 Sharon driving Lee Hong's car sending me back home..
Snapped picture while waiting for traffic light..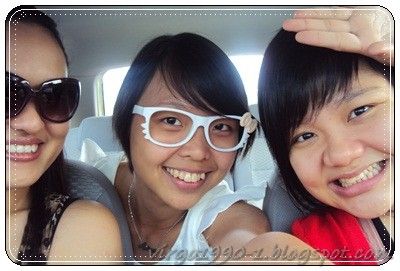 Take 2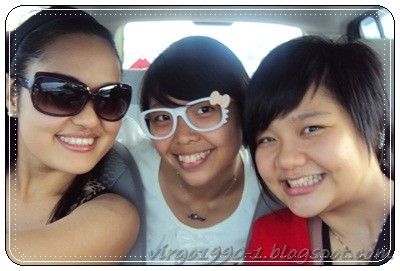 Take 3
Hope we have more chances to meet up each other..
Cheers!