Had a 1 day trip to visit my parent's friend's farm...
Besides visiting farm, we also get to see the life in Pengerang, a little village at the South East Johor...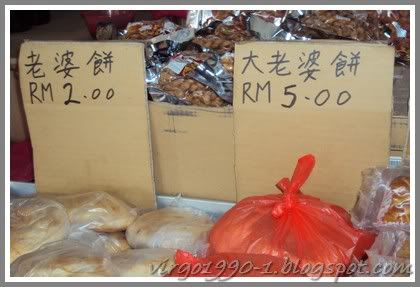 For those who can't read chinese: it's writte "wife biscuit and big wife biscuit"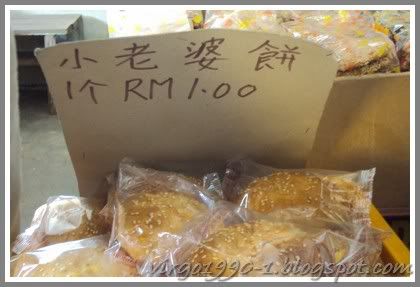 And this is "small wife biscuit"
This is sold in a very old shop...
Where you can found old cupboard like this:
Their biscuits are all handmade and sell it fresh..
Then the uncle brought us to visit a ferry terminal...
The ferry terminal is for ferry to and fro singapore only...
After that finally we went in to the farm to pick durians...
The durians are pretty small in size but with great taste!!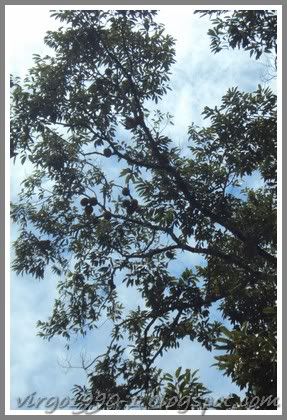 There's still a lot hanging on the trees and we did saw few durian drops in front our foot!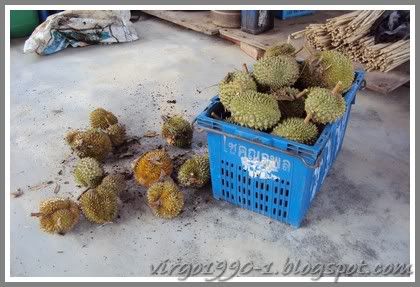 Lots of durians~~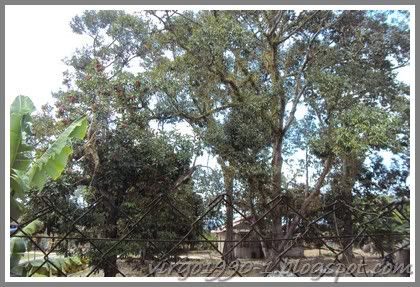 There's even more durians, rambutan and mangosteen tree beside the uncle's house
Spot the rambutans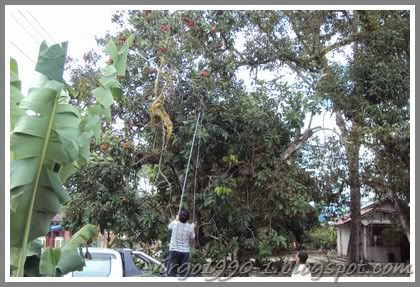 My dad and the uncle were cutting those rambutans on the tree
Spot the swallow feeding its little swallow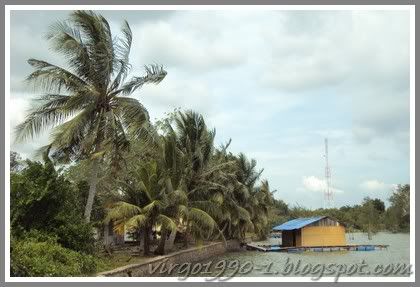 A very peaceful village by the seaside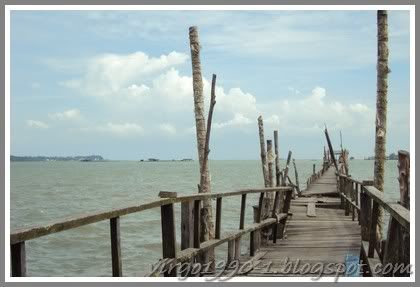 The old jetty where a person can hardly walk over
Do you dare to use this toilet?
Couldn't go any further
After our visit to Pengerang, we used the new highway to travel to Kong Kong to have late lunch or early dinner at Tai Son Restaurant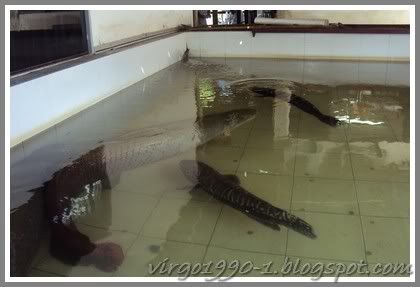 The giant dragon fish
Lobsters~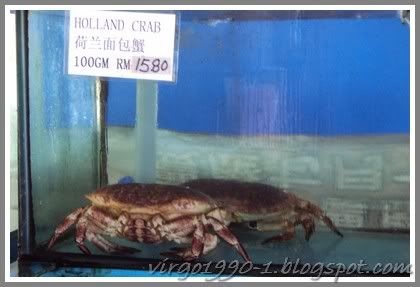 Holland Crab
Nice view from the restaurant
You can fish here too!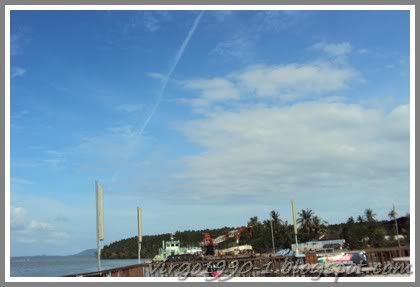 Simply love the sky and cloud combination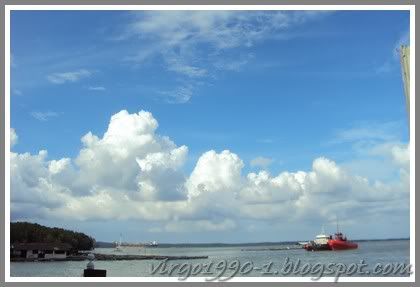 <3
Here come all the dishes: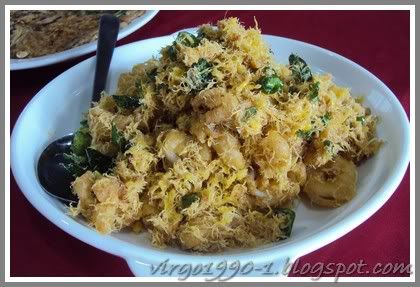 Fried squid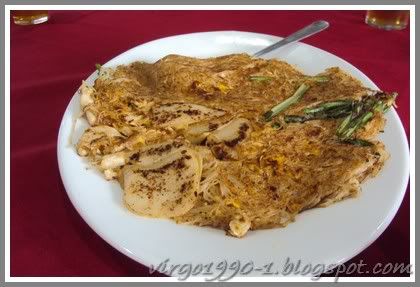 Dry vermicelli
Curry Prawn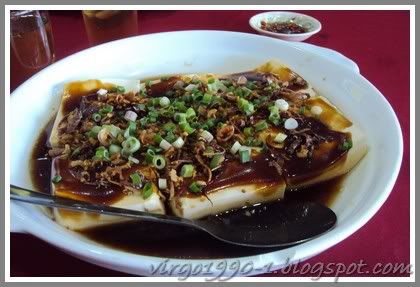 Onion Beancurd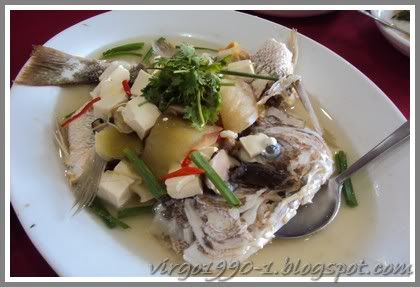 Steamed fish
I enjoy road trip and food hunting alot...
After a week tired of your work why not relax yourself to do what you like on the weekends?
Life is full of wonderful things that yet to discovered by us...