Sorry for the delay of updates...
And ya... This is the final post of my trip to Bali...
And also till the last day, only we manage to go to the hotel pool to chill and take some photo...
The hotel pool is located on roof top...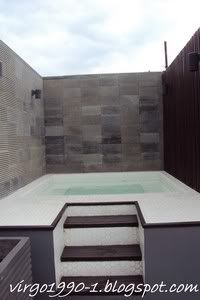 The pool jacuzzi pond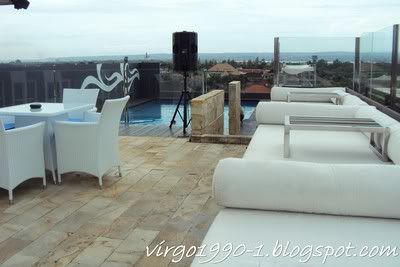 View of the pool and pool bar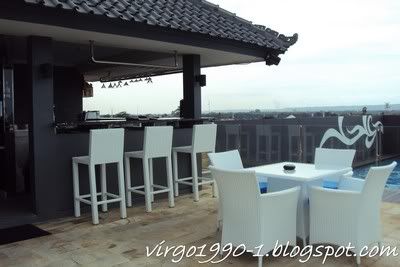 The pool bar
ME
It's a beautiful pool right?
Didn't have the time to play but just soaked in my legs and play with the water...


And so, we left Bali after our breakfast in hotel... We did a little shopping in the airport itself...

And I sure you guys don't want to miss out what we had bought throughout the trip...

These are just to place in my new house... All items are bamboo shoot/wooden item...Total of these are more or less just RM200...We saw 1 of the lamp cover almost the same from 1 of the above and it cost RM350... GO ROB BANK PLEASE!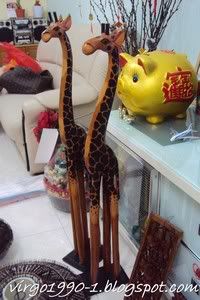 These 2 giraffe bought in the airport and we carried it on to the plane without checking in... And when it reached home, 1 of the ears drop out... =.= So that's it... Patah d... But anyway, still love it max...
In total we bought 6 batik scarf for RM6 each, and also 3 tops for around RM7 each and 1 set I ♥ Bali for little nephew about RM12 and my T-s "I ♥ Bali" also cost about RM10 only...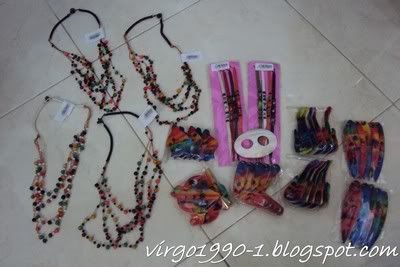 All these souvenirs... All cost only RM2... Damn cheap right?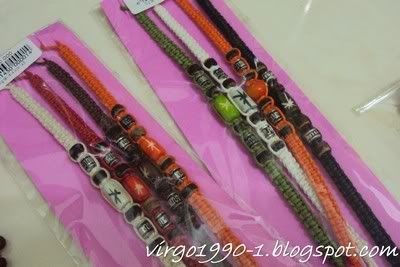 These are for my dear clefies...
And we also bought this limited edition Henessy XO in Changi Airport for SGD 160



Last but not least

The silver pendant and also silver necklace (Authentical) both less than RM100
I know we bought a lot during this trip...
And also had lots of fun...
But I know people will never know how to satisfied...
My dad say, if we were moving to a bungalow, then we shall order a whole containers of goods back to decorate our house... Haha...
Really la... Soooo much thing were so beautiful and cheaper than here...
If got the chance, I'll be back! =)
I ♥ Bali!!