Last week the long holiday for Deepavali my brother's family finally came to KL after so many months...
So they planned to go Colmar Tropicale..
So I just tagged along..
Wondering where is that?
It's also known as Colmar Tropicale near Genting Highland...
This is my first time visit to this place which was in my wish list for a very long time...
Our first stop is to visit the horses!
RM2 per person per entry..
Those beautiful horses were so gorgeous!
On top there's the name of all the horses...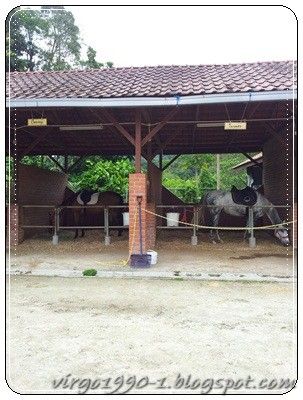 Look at the horses!
So shiny and the tails look so clean and smooth!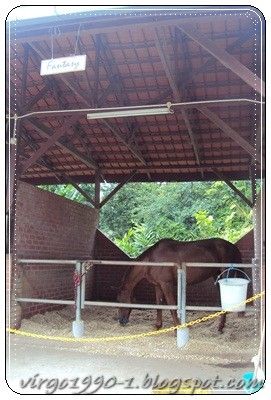 This fantasy horse..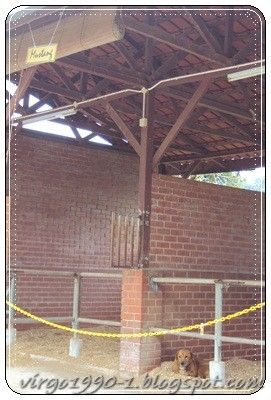 And spot the Mustang...
LOL~ Just coincidence the dog was resting there...
So it happened we lied to Jack Son that that's the horse he's going to ride...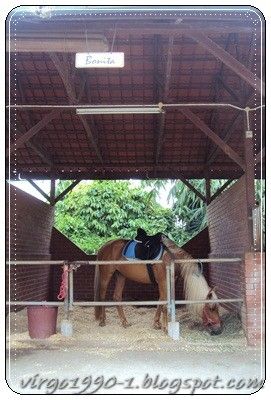 I love this Bonita!
So pretty!



Jack Son getting ready for his horse riding



Horse riding is at RM25 per person for 10mins..
The helmet is included..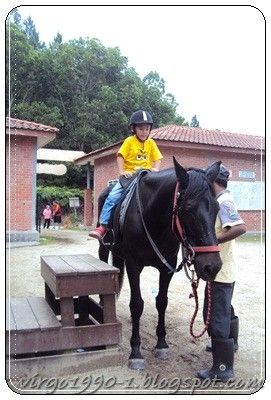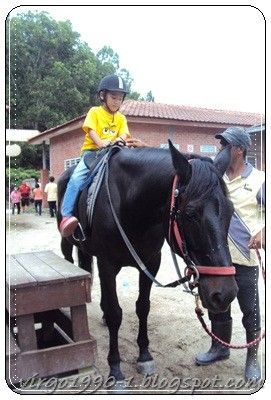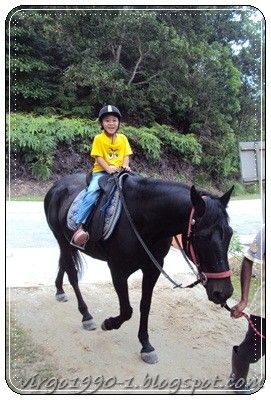 Look how happy is he...
Next stop is to visit the Japanese Village..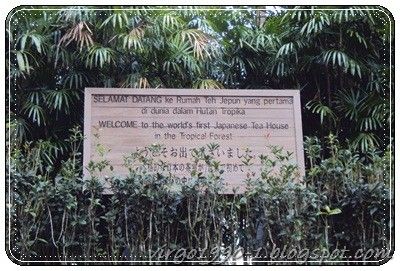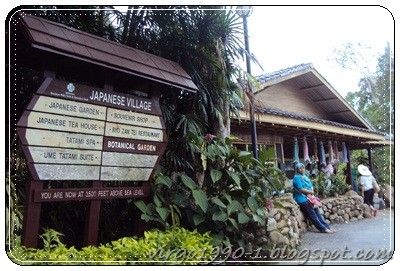 There's 2 direction where the main attraction is the Japanese house and the botanic garden..
Others like cafe and spa is mostly for the travelers that spent their night there and enjoy the natural atmosphere there..


These koi pond is so Japanese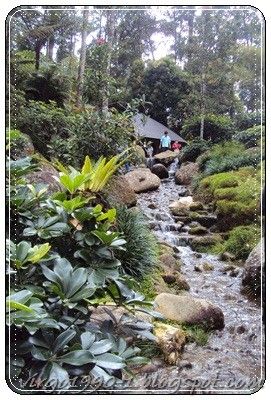 And I love how the natural stream flow that brings the zen feel to the Japanese village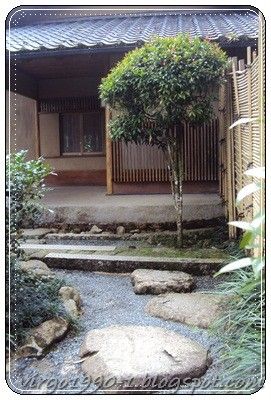 Entering to the Japanese home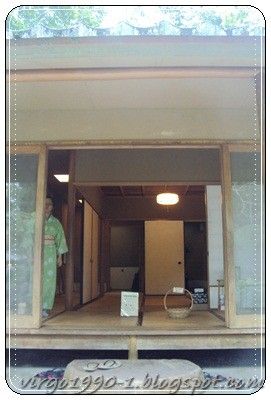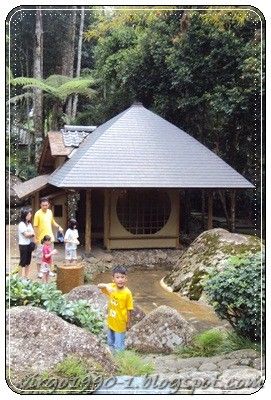 There's rental of the Japenese wear for both adult and kid, male and female for RM20
It is said to provide 10mins indoor photo shooting and 10mins outdoor shooting (with own camera), however I see there's no time limit...
Most of the photos are in my bro's DSLR camera..
Thus these photos just contains myself..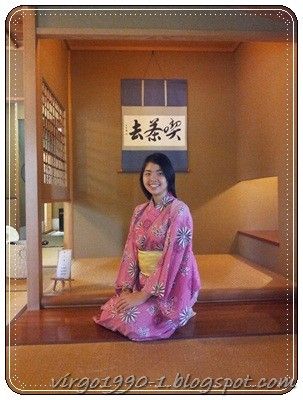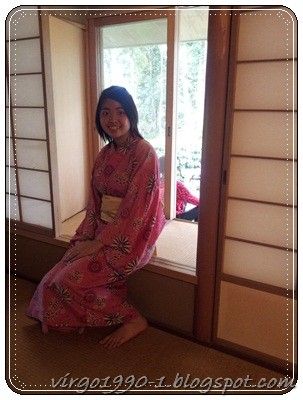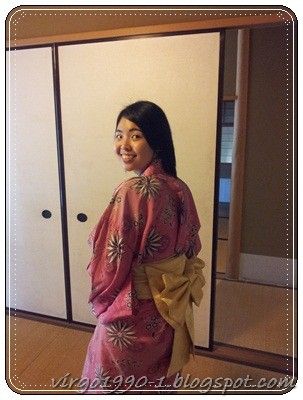 I love the big ribbon at the back.. Hehe..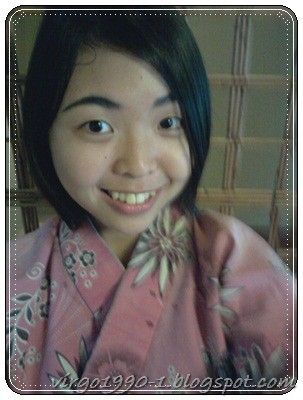 Lastly not to forget to selca before returning the costume..
Then we headed down to see what's in the Japanese village and we saw this Tatami Spa..
Just to look around not doing spa there...
The pricing are just way too scary...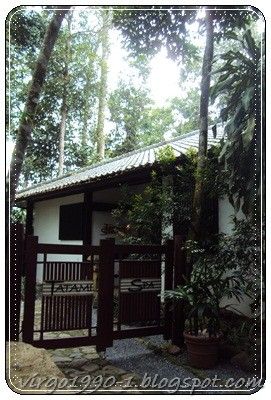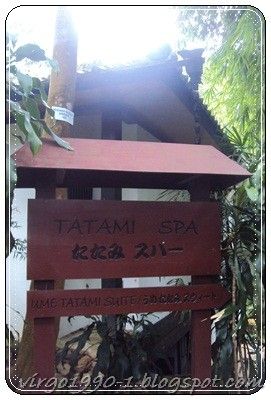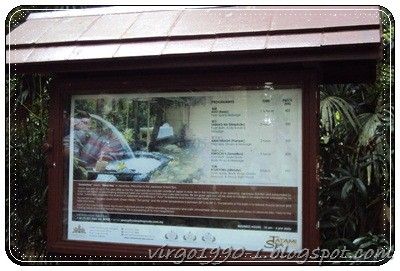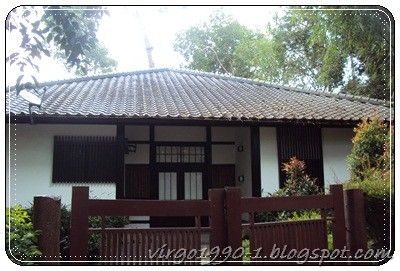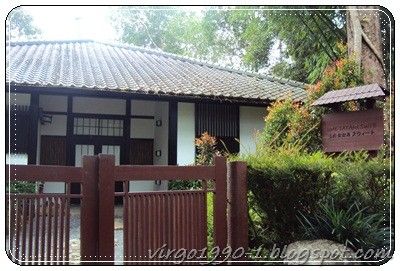 After finished the village we pass by the Japanese home that we went just now..
But view from opposite is totally different feeling..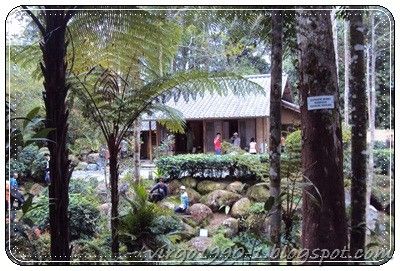 It is indeed a beautiful place..


Next we came to the main attraction of Colmar Tropicale..
The French village..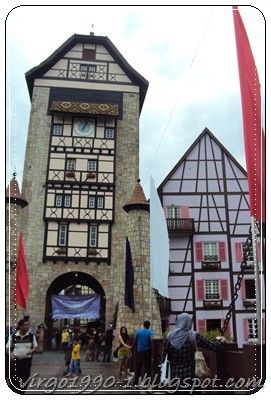 The main entrance, the clock tower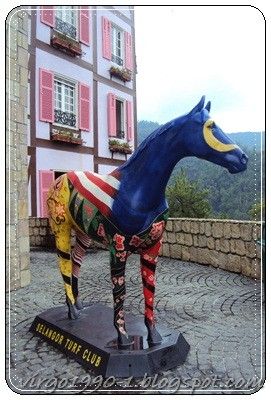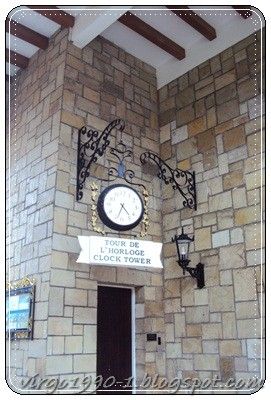 Never I did expect that the French village is just 2 rows buildings and a street as their attraction..
And that's it..
But I did enjoyed myself taking pictures... =D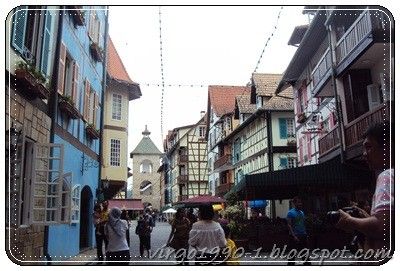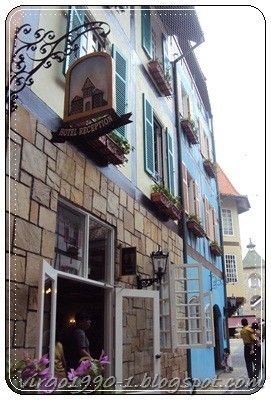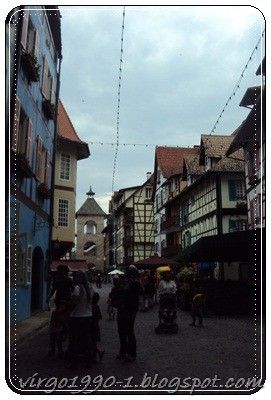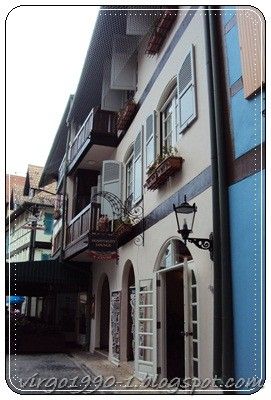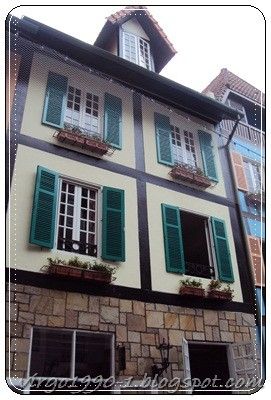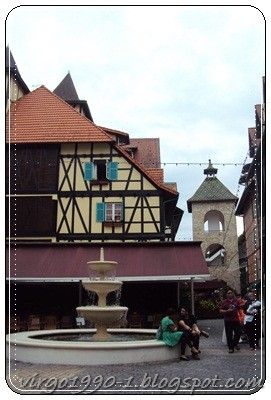 Very classic english restaurant set up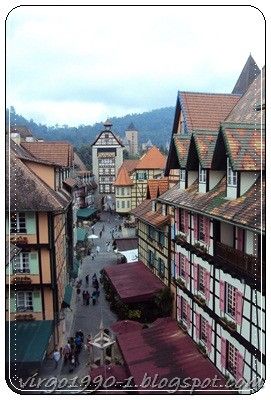 The view of the Colmar Tropicale buildings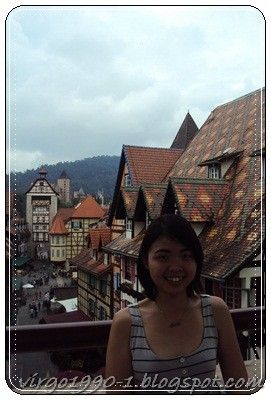 Just a memo before leaving the town

Before we left, we went to have some hi tea at a random cafe...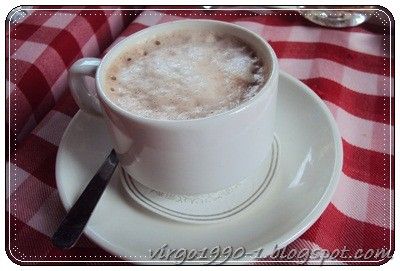 Hot Chocolate for RM8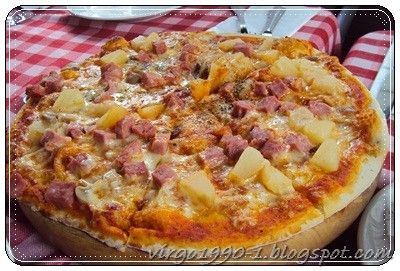 Hawaiian Pizza for RM35 (i guess, can't remember)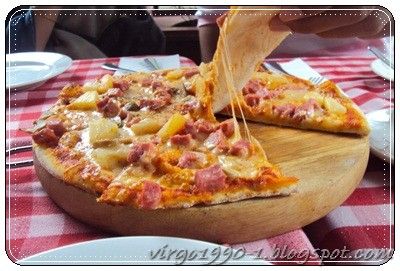 Look at the cheese..... =D
And another attraction before we really left...
Hahahaha...
The white and black swans...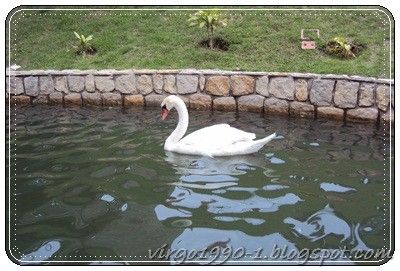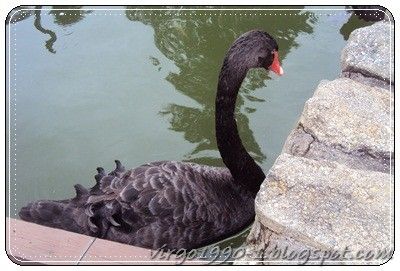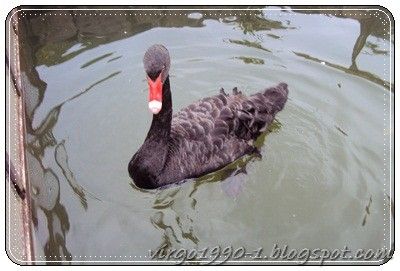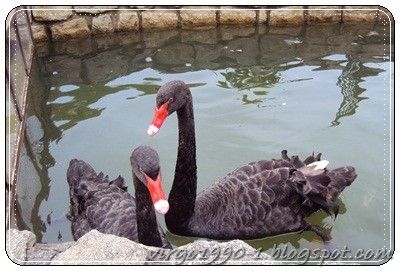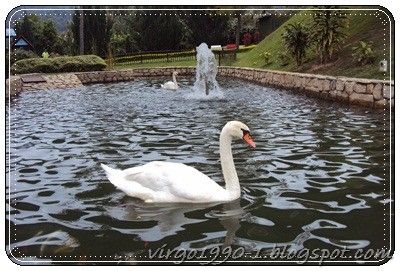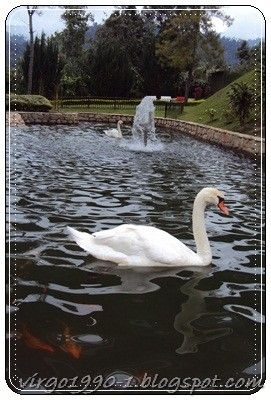 There's this building looks like a castle..
Wondering what's inside?
Probably a convention center?
Hmmmm...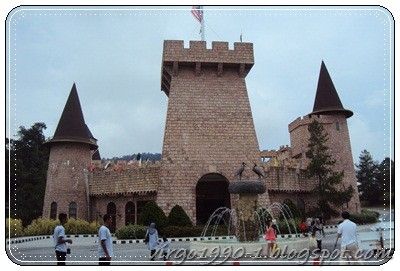 #A nice getaway to Colmar Tropicale with family#


After that we headed down to Sg Buloh an unique Thai Restaurant recommended by my brother...
It is De' Chiengmai Thai Seafood Restaurant
It is located near factories area and also I think is in the Malay Kampung..
But it's a great found.. =)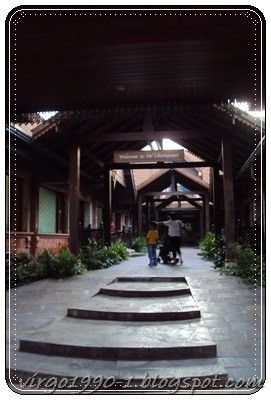 Its setting and decoration definitely let us feel like we're travelling in Thailand again!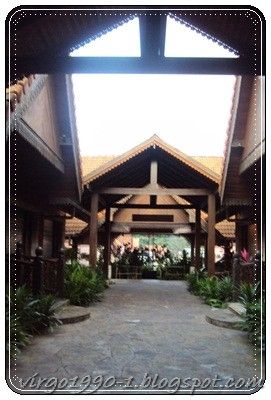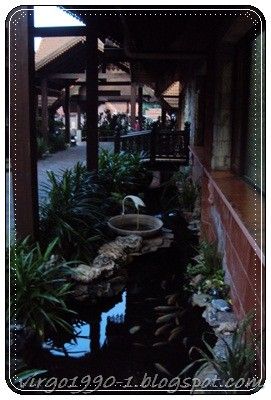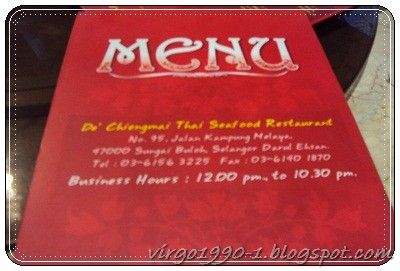 It was too tiring that day so all the ordering was done my brother...

He ordered this 1 bowl of longan drink for RM18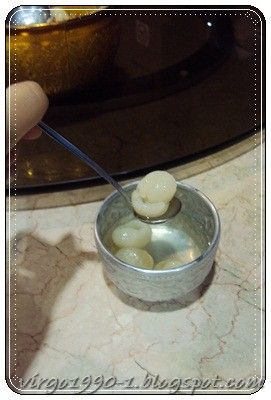 Look!! How cute is the cup (or bowl) and the spoon served!! Hahaha..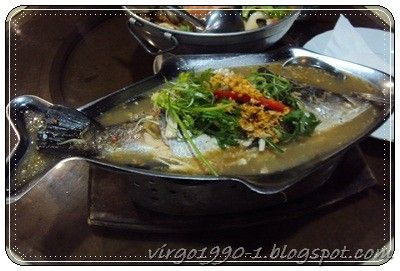 A steamed fish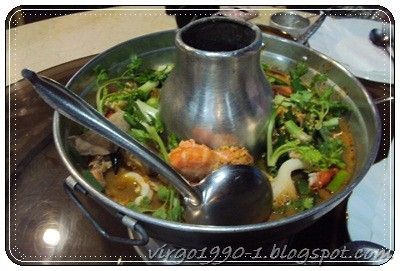 Seafood Tom Yam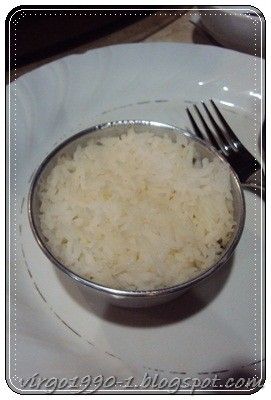 Steamed rice.. (Look like lo mai kai) haha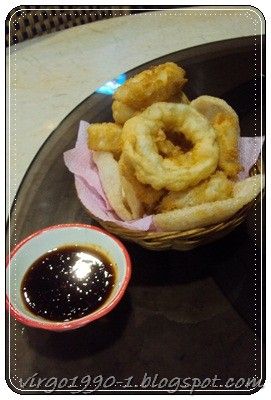 Sotong fritters


Lastly, a green curry chicken
The entire meal cost RM155 included another 1 person fried rice and orange juice for my nephew that doesn't eat spicy food..
I'm not quite sure is the price reasonable but when I told my friends they all said very worth it...
But anyway, the food there is really awesome and also the ambiance can makes you feel you're in Thailand!
So MUST TRY!! =)