I can have Starbucks tumbler too!!
It is spring season now..
And yesterday Starbucks gave few surprises that made me overjoyed..
Couldn't resist it when saw the pic in Starbucks Facebook page..
And at night purposely made a trip to Starbucks just to get the tumbler..
And know what?
It's the last one on rack!!
During payment I asked the cashier and she told me only 2 pcs per store!
YAY!!
You're mine.. ♥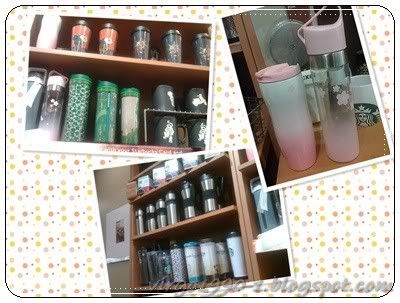 Starbucks tumbler at Alpha Angle, Wangsa Maju store
In dilemma which one to choose for spring season.
1. steel 12oz RM88
2. plastic water bottle 20oz RM65
at last I got the steel tumbler.. ♥
because bei bei said he'll pay for it
he know i wanted 1 tumbler since last CNY..
how sweet is him.. ♥
I know, I'm a spoilt kid.. >.<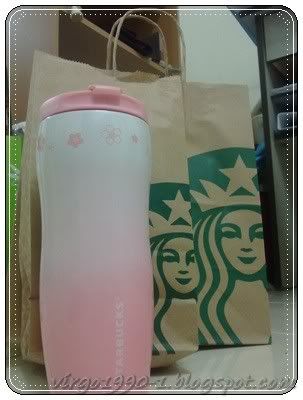 Loving this sweet pink steel tumbler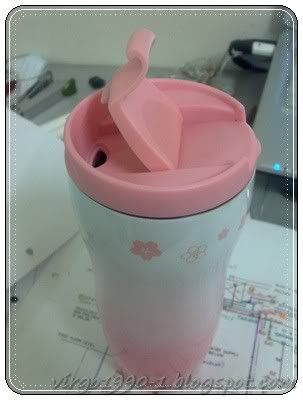 The cover lid
I'm getting this tumbler with pretty heartache..
Cause RM88 isn't cheap.
It can last me 2 weeks for 3 meals..
But I don't want myself being regret again!!
Cause previously me and bei bei saw the dragon tumbler before CNY at Pyramid store..
Then we didn't know Starbucks tumbler are selling fast..
Hence we put it back..
Then we considered it and wanted to buy and it's no more in any store!
Called for nearly all store in PJ area and it's all sold out.
Each store have 10 of that tumbler also sold out.
So this time shall not make myself suffer in the regret again..


*image from Starbucks facebook page*
2012 CNY dragon tumbler